Hotel Info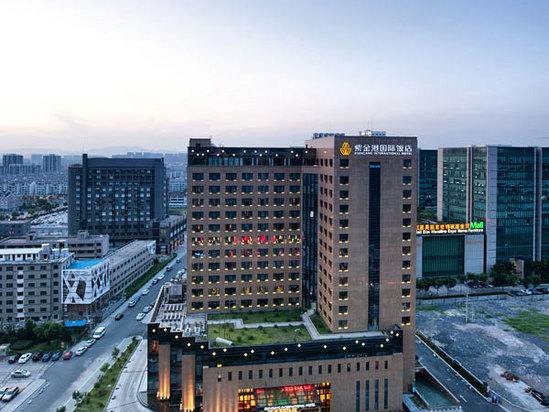 Zijingang International Hotel Hangzhou
is located at the main entrance of Zijingang Campus of Zhejiang University, a century-old famous school in the west of the city. From the hotel, you can see the beautiful scenery of Zijingang Campus. The hotel is close to the famous Xixi National Wetland Park in China, and is surrounded by large shopping malls such as Yintai, Impression City, and Xicheng Square. The hotel has a total construction area of 36,000 square meters and a total investment of RMB 320 million. The Zijin Hall can accommodate 1,000 people for banquet and dining at the same time, and has complete supporting facilities.
Zijingang International Hotel Hangzhou
combines western classical culture with traditional Chinese culture, showing beauty, elegance and luxury.